Let your site stand out from the rest!
Its always wonderful to get positive feedback from clients once there sites are done and ready for take off.
If you feel that your site could do with a makeover or revamp you've made your landing at the perfect place. Butterbee specializes in website revamps and complete site make overs.
Below is a sample of how a site can be changed from a simple plain template to a website specially built around a client's Corporate Identity.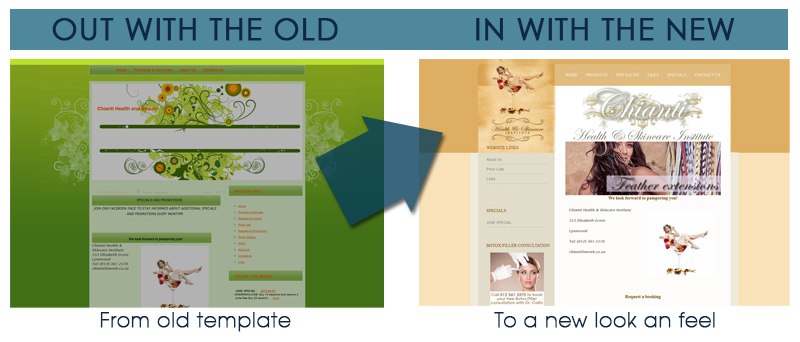 The new look and feel for this client was built around their Logo and new price list.
Website makeovers usually ranges between R600 and R1200 depending on the amount of changes.