Blog
2014-03-10
Choosing a Website Content Management System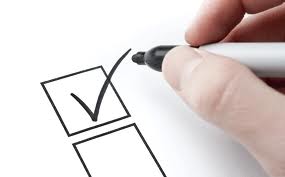 Contrary to what you may have read elsewhere there is no "best" software product. You should be very wary as there are numerous leaders-and-laggards, magic quadrants, and other horse race-style evaluation approaches on the World wide web. In all aspects of professional business, the best software for you would be the one that best matches your needs, your budget, scope of work, and the type of project/business you're engaged in. This is particularly true when it comes to selecting a website content management system.
These days, every company has a website. If you don't, you're not considered as a "real" company.Some years ago, small-company websites were largely informative brochures and glorified business cards that were maintained by someone called the webmaster, who spent most of his or her time in a dark cubicle writing codes. As time went by commercial websites expanded and they became more transaction-oriented, more business-wise and marketing focused and therefore more integral to a company's growth strategy. As this happened, the market for web content management systems (CMS) exploded, and the power of mastering website publishing spread to marketing teams, product managers, and others. Today, there are hundreds of CMS options. The fact is One size does not fit all. Different vendors tailor their tools to different sorts of scenarios. So how do you know which CMS is right for you? We have that answer.
Choosing a Content Management System suitable for your Business
Traditional approaches to selecting software are not as effective as scenario-driven approaches. A scenario-driven approach is based on what really matters: How would your software be used on a day to day basis by both your administrators as well as end-users. The whole 'Create my own Website' fuzz isn't just about cutting costs and budgets. You need a software system which would allow you to display your product or service in such a way so that it would be easily findable and perfectly displayed to enable both search enigine and potential customers to find you in a flash. You need a system that would potentially get you a first page ranking and not leave your on the 50th page of search results.

In essence, this Tool should and must be easy to use. What makes a tool "easy to use"? It's definitely not the same for everyone. Every vendor says their CMS product is easy to use: "No training, it's intuitive, plug and play." Blah, blah – you need to cut through the marketing drivel and test, really use the tool or at least have a proper demo on the system before you make your choice.
What looks easy to use isn't necessarily, and without proper training you'll end up being frustrated, lost and having to spend more on the next "best Creat your own website and manage it" out there. In truth you will need to be trained to know exactly how your chosen system communicates with search engines; this is the only way you would know how to upload your content in exactly the right place to allow those search engines to find you and convert your traffic into sales/marketing leads.

Find a CMS system that will be able to cater for you business' exact needs with modules specifically designed to cater for your service industry; a system that would easily enable you to make edits on your pages and communicate with Social media as well as enable you to Communicate with your existing and potential customers through interactive applications and plugins abilities and most of all one that would track your leads. All of the above would at the end of the day assist in growing your business, broaden your potential customer base and generate positive leads.
If you'd like to know more about finding the right Content Management System for the 'Creat my own Website' buzz and one that would suit your specific needs please contact the author of this newsletter via email.